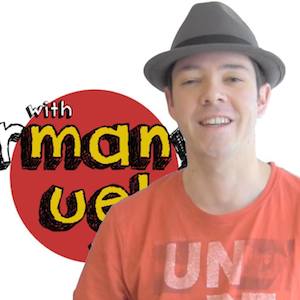 Check out the TRAILER for the new english language channel about everything and nothing german. This is "hello, germany!"
This is the new channel from Manuel Wolff, a german stand up comedian. You'll find a vlog, where he answers your questions and speaks the truth and nothing but the truth, talks about germany, germany's view of the world, the world's view of germany and anything that crosses his mind. You'll also find performances from his quest to do stand up comedy in english. As it is known that germans are the least funny people in the world, it is a hard task, but he is determined. And lastly, you will find a few follow-me-around videos, whenever he just takes his camera with him, to film his boring life.
[random]
So you should definitely check it out! And subscribe to the channel and comment and share his videos and give thumbs up, if you like the stuff. Spread the love.
Also check out "hello, germany!" on Twitter, Google+ and ask.fm