Good Morning, Germany – Vlog episode 6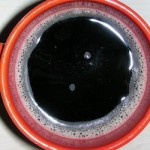 Germany, great country, it is full of idiots! Sometimes even assholes! Today we explore why. Well just one little reason why, but let it also be known that not only Germany, but any country in the world is full of idiots. Except of course the United States of America, the greatest nation of them all. Only kidding.
Here's today's episode of "Good Morning, Germany!" – Have fun and leave a comment!
Missed last weeks episode? Here it is: German jokes – not funny!
The Youtube video I'm talking about in this clip is right here: German Comedian Rocks American Audience.
My Youtube-Channel (please subscribe, even though it is mostly german!)