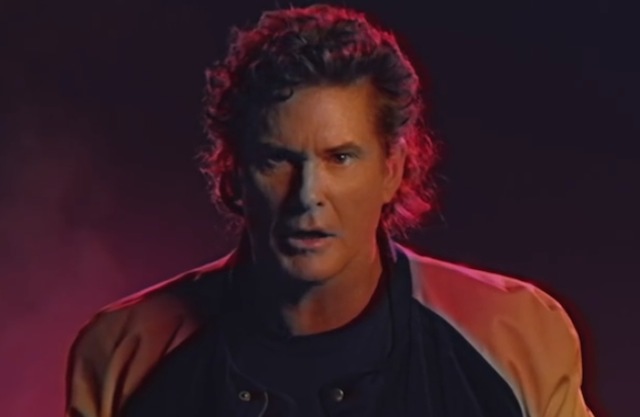 David Hasselhoff ist der True Survivor in Kung Fury
Was für ein Comeback, the Hoff, der musikalischste Superheld aller Zeiten, das personifizierte 80er Jahre cool des Universums hat gerade seinen neuen Song veröffentlicht, ein Karate Kid artiges Eye of the Tiger Beethoven blass aussehen lassendes episches Produkt, der Titelsong aus dem Crowdfunding finanzierten Film, die Sensation "Kung Fury". Echt jetzt.

https://www.youtube.com/watch?t=131&v=dgL6ovr3DJM

[random_content]
Angeblich geht es in dem schwedischen Film, der sein Geld durch eine Kickstarter Kampagne bekam, darum, dass ein Held aus den 80er-Jahren zurück in die Vergangenheit reist, um mit seinen Kung Fu Kenntnissen den größten Kampfsportverbrecher aller Zeiten unschädlich zu machen, nämlich "Kung Führer", ja ganz genau, Adolf Hitler. Und zur Seite stehen ihm ein Dinosauriere, ein Wikingermädchen und Thor. Den muss ich sehen.