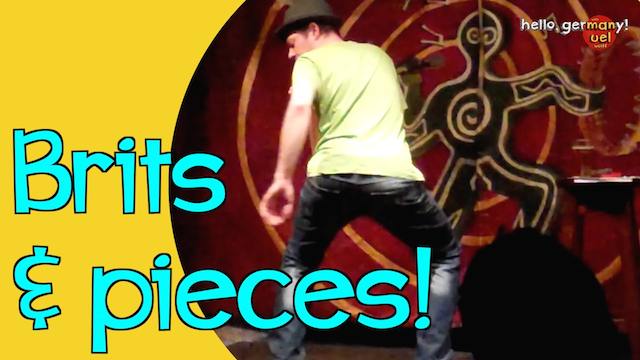 Here's more from Manuel Wolff's performance at the international comedy night in Heidelberg. Find out what happens, when a mobile phone rings in the audience, why teachers are dumber than their students, a lot of stuff about toilets and trains and toilets on trains and adlibbing about polite british people.
Enjoy:
[random]
This video is from "hello, germany!" a channel on youtube which I can recommend subscribing for free. Do it and leave a comment and give thumbs up!
More from that performance:
german comedian kills giraffes
german comedian: SEX TOYS, HITLER JOKE reactions
How do you like those? Leave a comment!