Good Morning, Germany – Vlog episode 9
silly questions about germans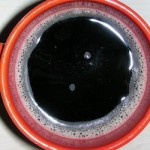 Good morning! It's so hard to get up in the morning, so being unprepared i just ramble in this videoblog. But after trying to get my brain to function in the morning, I can think of a few silly questions I've been asked about germans. Also: My love for the olympic opening ceremony and my disdain for the closing ceremony. Plus, my invitation for sending your question. You could call it begging.
Here's this weeks episode of "Good Morning, Germany!" – Have fun and leave a comment!
Missed last weeks episode? Here it is: World Record: Most jokes in a minute!
My Youtube-Channel (please subscribe, even though it is mostly german!)