Good Morning, Germany – Vlog episode 8
silly german attempts to break world record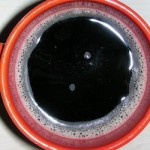 Here I bravely attempt to break the worl record in most jokes being told in under one minute. Let's see, if I can do it. My old record (albeit in german) can be seen here, but I'm not sure it counts, because after all german jokes aren't really funny: World record in german jokes.
Watch this old episode to understand why I broke the record and more: german jokes – not funny
Here's this weeks episode of "Good Morning, Germany!" – Have fun and leave a comment!
Missed last weeks episode? Here it is: Olympics: Great job, London – don't bother North Korea
My Youtube-Channel (please subscribe, even though it is mostly german!)