german vlogger answers more questions!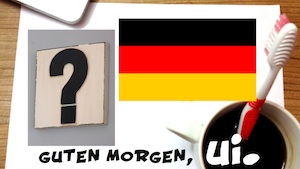 Yay – what about letters? How come f, v and w ist different in Germany than in England and the US? Oh well… and even more questions answered. But to make me happy, ask me more! Off you go! This is from "good morning, germany!" which turned into my new Youtube channel "hello, germany!" – check it out!


Also check out another old episode? Here it is: Viewer question time! / Questions about Germany!
Looking forward to your comments, suggestions and of course, complaints!
My english Youtube-Channel (please subscribe)