Good Morning, Germany – Vlog 13
"Du hast" english translation as a ballad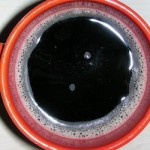 Good morning! A viewer, "patrolman13" wanted to see Rammstein performed in english on the piano. Oh well, so I made a ballad and explained the lyrics a little. I hope you enjoy!
Looking forward to your comments, suggestions and of course, complaints!
Here's this weeks episode of "Good Morning, Germany!" – Have fun and leave a comment!
My Youtube-Channel (please subscribe, even though it is mostly german!)